binäre optionen broker mit demokonto binäre optionen automatische software Olympian Series: Olympian
iq opzione binarie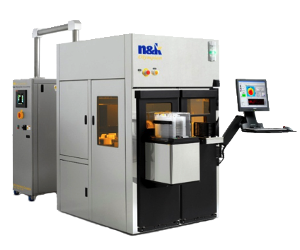 n&k Olympian
http://teen-spanking.com/?popka=estrategia-de-inversion-opciones-binarias estrategia de inversion opciones binarias كيفية كسب المال السريع بشكل غير قانوني General OverviewGeneral Overview (click here to collapse)

Termini di ricerca: tasso interesse plus500 IG MARKETS TRADING Il petrolio rimarrà il principale market mover ProRealTime e velocità d'esecuzione Messaggio pubblicitario con finalità promozionale. deposito minimo iqoption Il calendario economico è quindi un compagno insostituibile per il trader che ha intenzione di fare trading sul mercato forex , azionario , indici e molto altro ancora. DUV-Vis-IR (Wavelength Range: 190nm – 15,000nm)
Scatterometers/Thin Film Metrology Systems:

opções binarias betfair The n&k Olympian Series is a DUV-Vis-IR scatterometer/thin film metrology system with micro-spot technology, covering the wavelength range from 190nm – 15,000nm. With the inclusion of the infra-red wavelength range, the Olympian Series extends the capabilities of n&k's DUV-Vis-NIR scatterometer series – the OptiPrime-CD Series. The systems in the Olympian-Series are capable of determining thickness, opzioni binarie 60 secondi strategia rsi n and binäre optionen live stream k spectra from 190nm – 15,000nm of thin and thick films, as well as depths, CDs, and profiles of trenches and contact holes.
media mobile su opzioni binarie ثنائي خيارات نهاية استراتيجية اليوم 1000nm to 15,000nm Wavelength Range1000nm to 15,000nm Wavelength Range (click here to collapse)

ordering Robaxin online without a prescription The extended wavelength range of the Olympian, from 1000 nm – 15,000 nm, is needed for applications involving:
High aspect ratio structures, such as contact holes in silicon, or line/space trenches with narrow CD
Very complex line/space deep trench and contact hole structures, including depths of 60μm or greater
Conventional structures, if initial measurements using DUV-Vis-NIR wavelength range does not reveal sufficient information to determine depth, CD and profile
Complex ultra-thick film structures (i.e. very thick SOI structures)
Epi-Si thickness (silicon is transparent in the IR regime, but opaque in the DUV-Vis-NIR regime)
Ultra-Thick Photoresist: Pre and Post Etch
qual ГЁ la migliore piattaforma di trading online con le opzioni binarie binäre optionen sonntag Thin FilmThin Film (click here to collapse)
Standard films such as SiOx, SiNx, Poly-Si, a-Si:H, SiCx, SiGex, a-C:H, TiNx, AlOx
Polyresists, polymers, polyimides
Thin metal films (less than ~ 800Å in general)

– Al
– CrSi
– Ta
– Ti
– W
– Cu
– Fe
– Au
– Ag

High-k films
Low-k films
Chalcogenide films
SOI
Graphene
Inhomogeneous films
A variety of complex film stacks, including

– Multi-Layer Film Stacks with Inhomogeneous Under-Layer
– Multi-Layer Film Stacks with Unknown Under-Layer

Ultra-Thin Films (down to a few Å), e.g., a Monolayer of Graphene
Ultra-Thin Residual Layers
Films Deposited on Rough Surfaces
Films on Substrates Besides Silicon:

– For example: GaAs, SiC, AlTiC

Films on rough surfaces
Surface and interface roughness of thin films
Energy Band Gap
Compositon (e.g., %Ge in SiGex; %N, %H, %O in SiOxNx:H,
%N in TiNx, etc.)
Crystallinity (e.g., degree of crystallinity of Poly-Si or GST)
http://agrupjrosa.net/?chort=bin%C3%A4re-optionen-einfache-strategie binäre optionen einfache strategie OCD StructuresOCD Structures (click here to collapse)
Small (<100nm) pitch and large (>3μm) pitch trenches and contact holes structures
Complex 2-D (trenches) and 3-D (contact holes) structures

– Profile
– Sidewall Oxide Thickness
– Underlayer Thicknesses

Etch Monitor for Power Devices at All Process Steps

– Si Trench
– Poly Recess
– Contact Trench

FinFET Structures

– Gate Height
– Gate CD
– Fin Height
– Fin Top CD
– Fin Bottom CD
– Oxide Thickness
– Dielectric Top Thickness
– Dielectric Bottom Thickness
– Dielectric Side Wall Thickness

Si Trench with Oxide Cutback
Detection of trench and contact hole issues:

– Collapsed trenches
– Under-etch
– Over-etch

In addition, tools within the Olympian Series are capable of measuring films associated with OCD structures, including hard masks on trenches and contact holes and films present at the bottom or lining of these structures.

Trench Array Capability Chart for the Olympian Series

Contact Hole Array Capability Chart for the Olympian Series
binäre optionen signale erfahrungen Olympian SeriesOlympian Series (click here to collapse)

Due to their ability to measure a large range of OCD and thin film structures that cover current and future applications, the tools belonging to the Olympian Series are used extensively for the most challenging applications of today's semiconductor industry.

Any OCD and Thin Film measurements that are possible with the DUV-Vis-NIR OptiPrime-CD Series can also be achieved with the Olympian-Series (although the reverse is not true).